Welcome to Dr. Howard Budner & Associates Optometrists:
Your Optometrists in Fairfax, VA & Rockville, MD
Call (703) 691-8008 Today
Good News we will be re-opening effective 5-4-2020. We are seeing patients with urgent needs and ongoing medical observation. Our schedule is also being revised.
We trust that everyone has fared well during the lockdown and everyone is healthy. The state and federal governments have given us the go ahead to open utilizing specific guidelines and procedures. We will be implementing them and a few additional precautions so that your visit will be as safe as humanly possible. In addition to the sterilization and disinfection of all surfaces and the social distancing we will include the following. We feel comfortable knowing that our procedures will keep you safe. We are confident that the worst is behind us and look forward like all of you to getting back to normal. Please be patient as we navigate through this new openin.
Facemasks, gloves and faces shields for all personnel.
Room air filters that use UV-C that kills all organisms and re-circulates the air up to 6 times an hour.
Plexiglass barriers around the reception area.
Hand sanitizer located throughout the office.
We will be checking TEMPERATURES, O2 SATURATION, BP AND PULSE.
Patients will not be allowed in the office without a mask and will be rescheduled if they show any signs or symptoms of illness.
We recommend that if you are over 65 and have any pre-existing conditions ( diabetes, asthma, smoker, obese, uncontrolled hypertension, immune deficiency, pulmonary disease ) you should stay home.
As we proceed through the re-opening, we ask that you keep your appointments. If you cannot, please let us know in advance so we can reschedule you and have our team help other patients.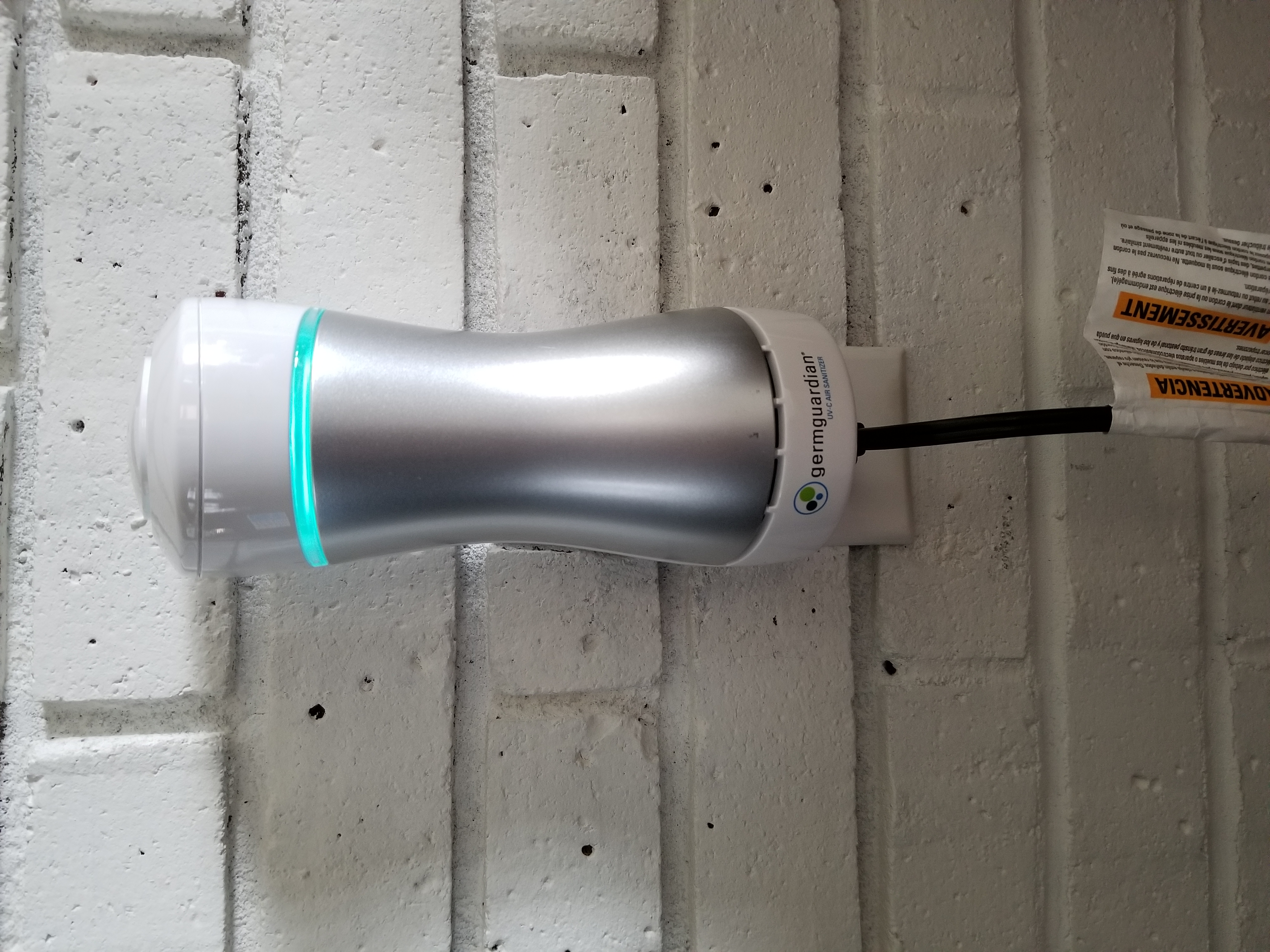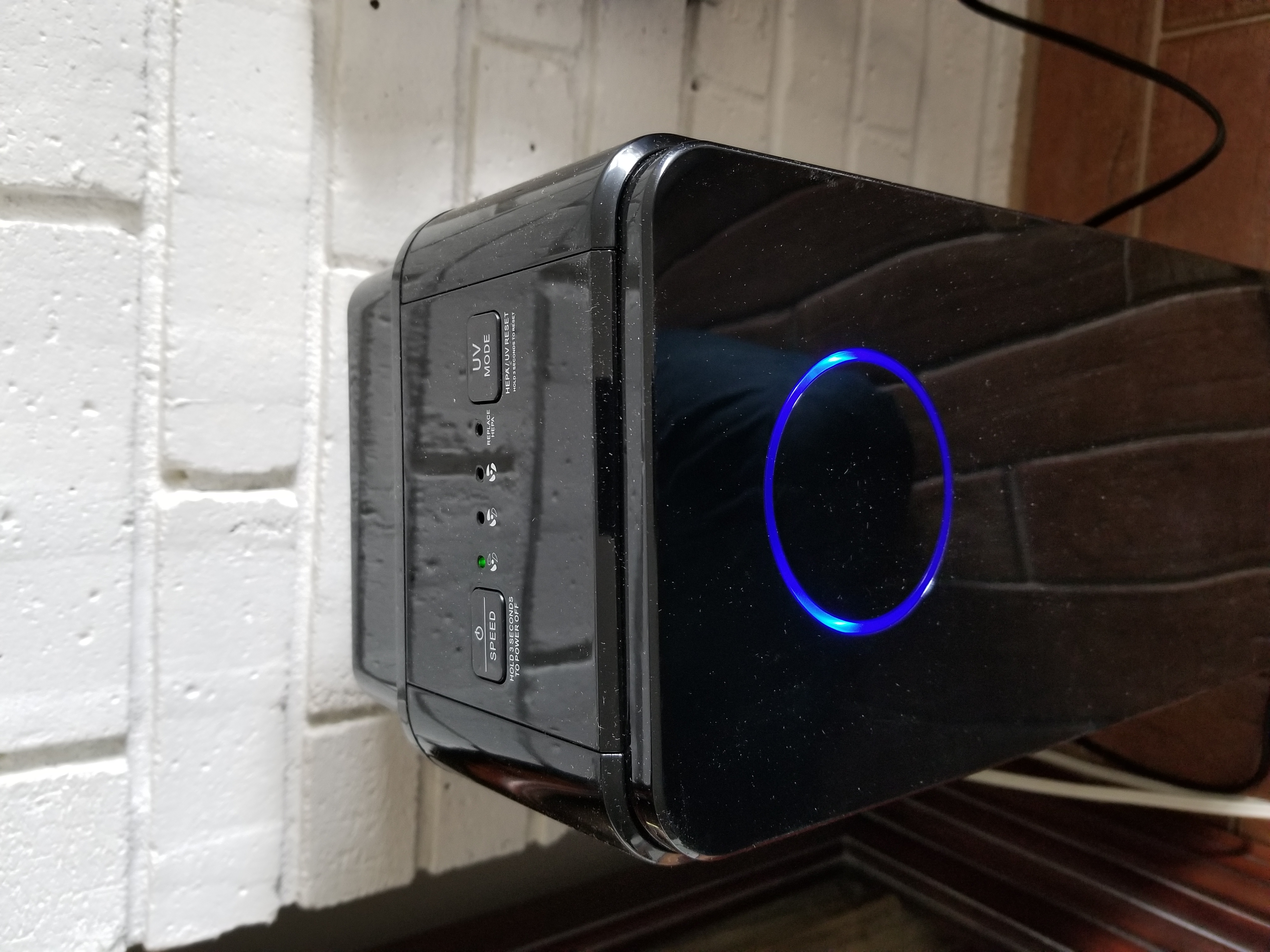 I trust that all of you are well and practicing social distancing, washing your hands, not touching any part of your face and cleaning any surface that you touch. I know many of you are concerned and anxious. Now may be the time to reconnect with people you have not spoken to in a while. Take up a hobby, read a new book, take a class online, exercise, take a walk. Do something you always wanted to do. Maybe you could volunteer delivering meals to less the fortunate or the elderly. If you have the resources make a financial donation to a charity or to the first responders. Try it, it will give you a purpose and a sense of connection. It will help take your mind off the problems and give you perspective. Something we need during this time. This has helped me. It made me feel like I was part of the solution. Its liberating.
Now for the good news. More and more information is coming out about the success of using Hydroxycloroquine with either a zpack and vitamin c, d and zinc. As a result this treatment is reducing the need for ventilation. It is also reducing the amount of time in the hospital. It works by competing with the virus by blocking the virus from getting into the cell where it duplicates. By reducing the amount of virus reproduction the body has time to fight the virus and it's not overwhelmed. The fact that companies like Israel's' Teva and Novartis are gearing up production of Hydroxycloroquine. Novaritis is pledging 140 million doses and Teva has donated 10 million doses speaks volumes. In fact a world renown infectious disease specialist in New York that has treated over 200 cases of covid-19 said of the treatment "This is the beginning of the end". Remdesivir has also been shown to shorten the duration and severity of symptoms in patients with moderat to severe illness. It has been approved to be used under certain situations.
Treatments like convalescent plasma is also a treatment that is almost guaranteed to work because it works for other viruses and diseases. The more people that recover the more plasma can be donated. And for every one person that donates that will help 2-3 people.
Another natural process is happening. Its believed that 10's of millions have already been infected and have antibodies to the virus. This will create herd immunity. If a large group of people – the herd – is immune to a virus, then an individual in the middle of this group is unlikely to become infected. The virus has a very hard time getting through the herd. Herd immunity, then, happens when people in a community are protected from a virus and its associated disease to a degree that people who are not immune are still protected because of the high population immunity.
More and more epidemiologist have revised their forecast of 2.5 million American deaths down by a factor of 10 to 20. The numbers on the ground are not adding up to the predictions. In fact when you add that 25-50% of patients have no idea they are sick and another 10-20% have very minimal symptoms the death rate will be closer to a bad flu year (.2%). We also know that the overwhelming percentage of people that die are much older and virtually everyone has a some risk factor that is known or unknown.
We will get through this sooner than we think. Our lives will return to normal sooner than we think. Our financial situation will also return to normal. Feel free to pass this on to a friend. I am looking forward seeing all of you soon.
Effective on Tuesday March 24th Our office will remain open on a limited schedule for only contact lens and eyeglass pickups. We can also mail you your glasses or contacts.
Office hours
Monday -Friday 9-1 pm
All regular patient care is suspended.
Dr. Budner will be available by phone or video telemedicine for any other eyecare related issues or concerns.

WHatsAPP 301-928-5461
Facetime 301-928-5462
If you are in need of contact lenses during our closure we will be happy to refill your prescription up to 3 months after the expiration date of your exam. If you are in need of other supplies such as Eye vitamins, Eye drops please call the office or order online at www.drbudner.com. You can also email us directly at eyedoc57@aol.com.
As part of an on going effort to keep you informed about the dynamic situation with the Coronavirus we are writing you today. We want to assure you we are stepping up our protocols to keep you and our staff safe while visiting our office. In addition to frequent disinfection of all surfaces and equipment we added several UV-C air filters throughout the office to filter the air and kill bacteria and viruses that may be in the environment. You may see us when necessary use gloves and or masks during your visit. This does not mean you have anything additional to be concerned about.
Things you can do

1- Wash your hands often, especially after touching high traffic areas like door knobs, elevator buttons.
2- Clean your phones and keyboards
3- Practice social distancing especially if someone is coughing or sneezing. That means try to keep at least 3 feet from your other people. Especially young people ( 18-30) that believe they are immune to this. Its imperative that we practice this or many more people will die.
4- If you cough or sneeze try to do so in your arm.
5- Wash your hair before you go to bed
6- Keep healthy by taking Vitamin D and C. Eat Fruits and Vegetables. Get sunlight to help with vitamin D. Eat foods that have Omega 3's like salmon or tuna and nuts (flax,almonds,pecans, pistachios). Omega 3's reduce inflamation which fuels illness.
7-Consider taking a good quality probiotic. Most of your immune system comes from a healthy gut. Minimize alcohol consumption.
8- If you smoke try to stop. Take all medications as directed by your doctor. Lose weight and get in shape.
Higher risk patients include the following so make extra precautions if you fall into the following:
Diabetes, smokers, asthma,pulmonary issues,cancer, on chemotherapy, uncontrolled hypertension, obesity, over 60, heart disease.
OUR Guidelines
1- Anyone of the staff has been told to stay home if they are feeling ill.
2-If you are not feeling well or have been in contact with anyone not feeling well we ask you stay home. We will be happy to reschedule you.
3- We have a screening set of questions we will be asking you.
*Have you been overseas in the last 30 days.
*Do you have a fever, dry cough, shortness of breath or any flu like symptoms
*Have you been in contact with anyone who has been overseas in the last 30 days.
If you answer yes to any of those questions you will be asked to reschedule your appointment.
Now is the time for us to all work together. There is really no need to Panic. We can assure you that this will pass. We know this because cases are going down in countries that use these mitigation techniques. We know this because they always have even when NEW viruses were detected. All viruses have a lifecycle. During the Spanish flu that killed so many we saw that cities that executed the techniques saw a 50% reduction in deaths and reduced time for the virus to disappear. Our country has always come back more successful because as Americans its in our DNA to overcome any challenge.
MAKE YOUR OWN SANITIZER
Bleach Sanitizer

1/3 cup bleach per 1 gallon of water OR 2 tablespoons bleach per 1 quart water. This will give you a 1000+ ppm disinfecting solution. After cleaning the area with detergent, spray or wipe with surfaces with the disinfectant. Make sure to allow surfaces to fully air dry.

Hand sanitizer recipe
3/4 cup of isopropyl or rubbing alcohol (99 percent)
1/4 cup of aloe vera gel (to help keep your hands smooth and to counteract the harshness of alcohol)
10 drops of essential oil, such as lavender oil, or you can use lemon juice
At Dr. Howard Budner & Associates Optometrists, you'll get outstanding eye and vision care and customized care from eye exams to complicated vision care. Our Fairfax optometrist is here to help answer your questions and guide you in improving your overall eye health and wellbeing. Our eye doctor serves patients seeking comprehensive eye care. We work with residents throughout the region including serving patients in Rockville, Fairfax, Potomac, Mclean, Vienna, Reston, Olney, and Bethesda. How can we help you today?
Experience Matters When Choosing an Optometrist
With over 70 years of combined experience, our Optometry experts are here to help you with any type of eye or vision concern. We use the latest technology and advanced equipment to properly diagnose any eye diseases or conditions you have. We then provide the most comprehensive advanced treatment options for you. Our services include:
Eye and vision exams: At least one time a year, come in to see our optometrist for a comprehensive vision exam . We'll help you to choose the most functional and fashionable prescription necessary to meet your needs

Contact lens exams: If you want to wear contact lenses, our specialized exam will get you fitted for them from our experienced Optometrist. We are pioneers in the field of contacts having access to virtually every type of contact lens available.

Eye disease care and treatment: Whether you are aging and in need of a vision screening for macular degeneration or you are hoping your teen's eyes are improving, we're here to help you.

Myopia Prevention: Ask how we can slow the rate of change for patients 8-16 years old.
Dr. Budner Featured on ABC news discussing the harmful effects of BLUE LIGHT
We have more than 1,000 frames in stock for any eyeglasses prescription you may need and our experienced staff can help you to find the look that's right for your needs.
How your glasses are made
Patients ask me why do glasses cost so much. There are many steps that go into making glasses. Check out this video and you will understand how complicated it is to make your lenses
We're the Eye Doctors In Fairfax You Need
We provide Optometry services in Fairfax, VA and Rockville, MD. Our Optometrists can help you with state-of-the-art specialized vision and refractive care. We treat all types of eye health and vision needs. And, if and when you need surgical care or you have a complex concern, we have specialists that we can help you to connect with for specialized care. Our Optometrists are committed to providing you with exceptional specialized care every time you visit us. We pride ourselves in solving complicated eye and vision problems.
Our Eye Doctors Stand Out from Others
When choosing eye doctors, you need to find someone you can trust and depend on especially if you have a complicated eye problem. You'll find that in our Fairfax eye doctors. Our eye doctors are dedicated to providing you with the highest quality of optometry service every time you visit us. We recommend coming in at least one time every year for a comprehensive eye and vision exam. We welcome you to ask us questions about your eye health any time you develop symptoms or have concerns. Our experienced Optometry professionals are ready to help you today.
Contact Our Fairfax & Rockville Optometrists to Learn More Today
Our doctor is on hand to help you. Call our Fairfax and Rockville optometrist to schedule eye exams for you and your family today. Our team can help to answer all of your questions and provide you to the best level of care possible. It's easy to schedule an appointment with us. Call us at (703) 691-8008 or schedule an appointment today online. We have employee's that speak Spanish.
Dr. Howard Budner Fairfax Optometrist
Dr. Howard Budner & Associates Optometrists I
Fairfax, VA | Rockville, MD